Career Accelerator Program helps you
Upskill, build your portfolio



& get placed as a super Product Manager
Learning Mode
Live Sessions & Workshops
together with leading experts
Duration
16 Weeks
including placements
Time investment
320 Hours
~15 hours per week
Batch Size
50 Students
Invite only
1 on 1 Coaching
What You'll Learn
Case Studies
Specialisation
Workshops
Tools To Learn
Alumni Projects
Interview Prep
Placements
Calendar
Comparison with MBA
Community
1 on 1 Expert Coaching
Learn personally from over

100+ experienced product managers
Get a PM coach assigned to you who'd support you to get better with their expertise.
Discuss, Debate and Learn
Discuss problem statements and solution approach as required
Get insights on product management from their experience
Get help writing your Product Requirement Documents
Get Actionable Feedback & Improve
Get honest feedback on your portfolio
Get your product tear-downs evaluated
Get help identifying your strengths & blindspots along with next steps
What You'll Learn
Strengthen your core product skills
Our learning material emphasise on essential knowledge acquisition.

Live Sessions & Workshops
Learn to identify real user problems and its impact on business
Understand Users
Learn to create personas, identify user needs & map customer journeys
Learn Structured Approach
Learn to approach product problems in a structured manner
Hone your Product Sense
Learn to ideate creatively & innovatively with the help of frameworks like HMW and SCAMPER
Learn Thinking Frameworks
Use visual tools like issue trees to make MECE structures
Learn Prioritisation Frameworks
Become proficient in using RICE framework for prioritising problems to solve
Create Products that Users Love
Learn how to use psychology to make products loved by users
Create MVP
Understand what is a Minimum Viable Product (MVP) and how to make one
Measure Success
Learn how to measure success using your set of metrics and product analytics tools
Case Studies
Work on
real problems


& build your confidence

Working on all these problems will equip you to handle any problems as a PM
Case Study 01
As a part of the Google Search web spam team, how would you detect duplicate websites?
Case Study 02
The majority of the users spend a lot of time looking at different hotel options but ultimately don't book any and leave the site. How would you go about solving this?
Case Study 03
How would you measure the success of Amazon Echo?
Case Study 04
How would you design a Facebook home screen?
Case Study 05
How can Uber figure out which countries to enter?
Case Study 06
How much storage space do you need for Google Maps?
Case Study 07
There is a 12% decline in Flipkart's Gross Merchandise Volume (GMV). What could be the possible reasons for the decline?
Case Study 08
How will you quantify the impact of the "Skip Intro" button in Netflix?
Case Study 09
Swiggy's Average Delivery Time is 40 mins. How will you decrease it to 35 mins to keep up with the competitors?
Case Study 10
There is a 10% decline in flight bookings on MakeMyTrip. What could be the possible reasons for the decline?
Advanced Specializations
Build your niche competency.
Pick your super skill and master it.
Choose from Growth, Design or Technical
specialisations to master
01
Growth
Three week deep dive into acquisition, retention and experimentations from top companies.
Introduction to Acquisition, Retention and Engagement
Test result analysis and improvements
The art of experimentation strategy and testing
Understanding growth models, loops and their constraints
Workshops
Make the most of your time with interactive Live Sessions & Workshops
Take a real problem, think of solutions and then discuss with experts.
Workshop on how to structure product problems
Learn how to approach a problem from the ground up
Recognize the distinction between an unstructured and an organised approach.
Learn about the most often used frameworks for problem-solving
On a call, discuss your strategy in real time
Workshop on solving real product problems
Solve problems on your own
Discuss with your peers
Attend the workshop and discuss your approach
Understand how the expert solved the problem from scratch - from stage of 'problem identification' to 'shipping'
Workshop on working with stakeholders
Perform activities on working with the stakeholders - designers and engineers
Attend the workshops conducted by experts - designers and engineers
Learn the nuances of working with different stakeholders directly from those stakeholders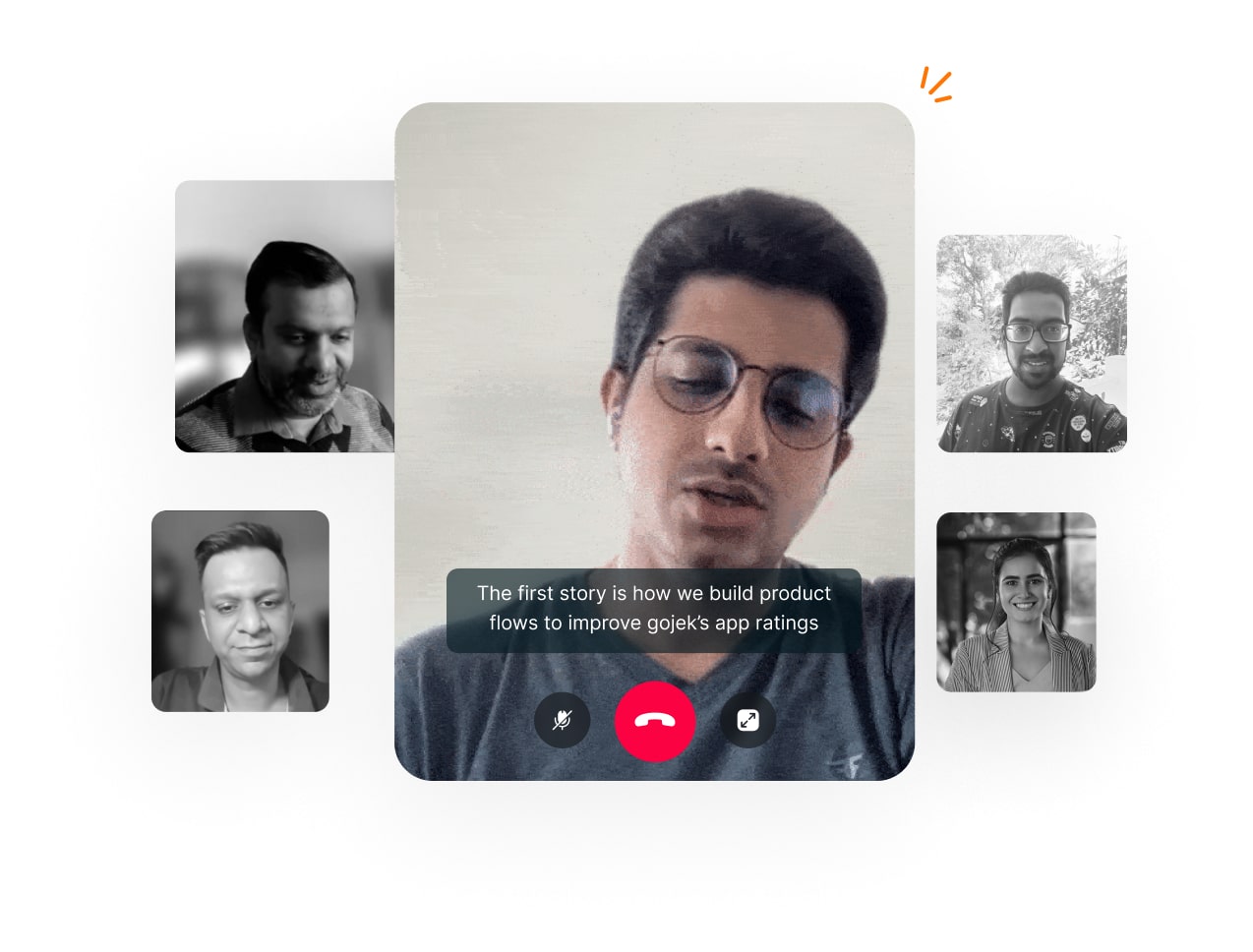 Expert Sessions at Upraised
Session
Solution space Prioritisation & Solutioning
Learn about evaluating solutions, ideation, and balancing customer needs, business goals, and technical feasibility.
Vikram Goyal
Senior Product Manager
Airmeet
Session
How to be Technology Fluent
Learn essential tech concepts, terminology, and tools for effective communication with engineers.
Akash Deep
Product Leader
Walmart Global Tech
Session
Identifying Meaningful Problems as a PM
Learn how to prioritise high-impact problems, identify pain points and opportunities, and understand product development.
Siddarth Chowdhary
Associate Director, Product
Disprz
Session
Working with Engineers
Learn best practices for communicating with engineers, setting realistic goals, and aligning product and tech teams.
Aman Rana
Product Manager
Capillary Technologies
Session
Unleashing the Power of Data
Learn to leverage data for product development and growth, and techniques for collecting, analyzing, and interpreting data.
Animesh Chandra
Senior Product Manager
Expedia
Session
Best Practices in Product Management
Discover how PMs at top tech companies build products by identifying customer problems, validating solutions, and experimenting.
Vignesh Narayan
Senior Product Manager
Google
Session
How to build a career as a PM in India?
Experienced product manager shares insights on the Indian PM landscape, job market trends, and critical skills for success.
Shreyanshi Shah
Product Manager
Freshworks
Session
Hands-on Workshop: Structured Problem Solving
Learn systematic approaches, problem identification, analysis, and solutions through hands-on activities and group discussions.
Chaitanya Goyal
ex-VP - Product Management
Sprinklr
Session
Picking Great Problems for PRDs
Learn to create effective PRDs with best practices for documenting requirements, feature prioritisation, and user stories.
Aditya Behere
Product Manager
Upraised
Tools In a PM's Arsenal
Learn how to effectively take your
ideas from imagination to reality
Learn the tools that help you experiment faster.
Share your ideas effectively with teams

Figma

Miro

Whimsical
Test your ideas with real users super fast

Retool

SQL
Test your ideas with different user segments

Google Optimise

Optimizely

BrowserStack
Measure impact of your ideas with real users

Mixpanel

Amplitude

Google Analytics
Alumni Projects
Take a look at the projects
that helped
our alumni stand out
Showcase your skills with the portfolio you'll create in CAP
Interview prep
Ace your Interviews
with rigorous practice & feedback
Boost your confidence to appear in interviews with all the practice.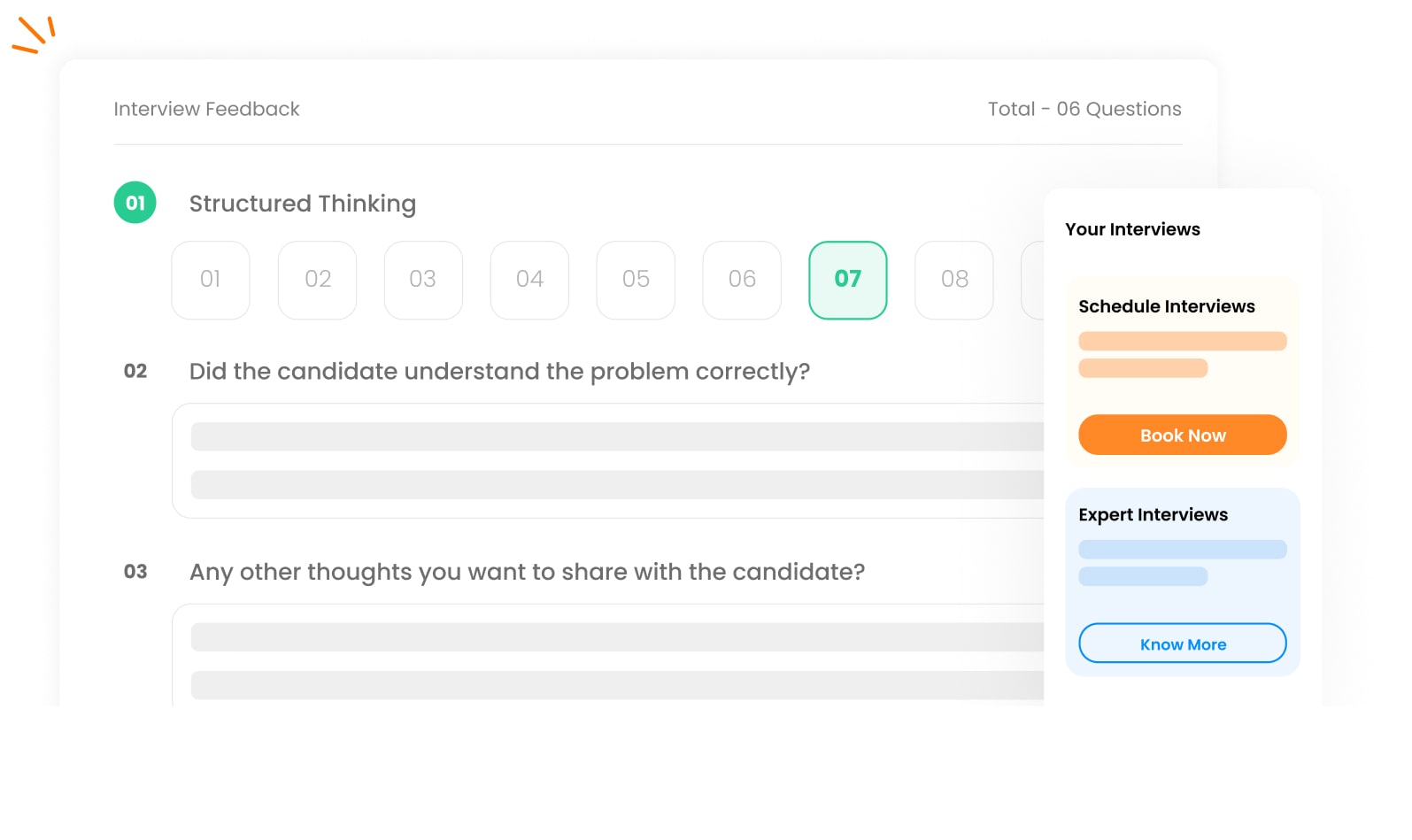 Interview preparation material
Understand more about question types asked in the interviews
Mock Interviews with Peers
Conduct as many mock interviews as you like with your peers
Expert Interviews
Practise with senior PMs at top companies, this simulates a real job interview scenario
Students speak on Interviews
"One of the most effective parts of the Upraised CAP program for me was the entire practice interview experience, both with experts as well as peer to peer mocks. While the P2P mocks helped me practice a wide variety of probable question types, the expert interviews really gave me confidence to tackle complex objections and structure my answers as per first principles. The experts were very helpful and supportive all through and truly made the interview experience very productive"
Mayuri Govil
Product Manager at Zynga
"Mock interviews were a quintessential (about 70% weightage) part of my PM preparation. Even after one has read a zillion articles and knows about a trillion frameworks, it takes a lot of practice to utter the right words at the right time in the correct order. Mocks are great way to gain these learnings and imbibe them so hard that in the real interviews, its just instinctive to excel"
Pallabi Padhi
APM II at Porter
"With the help of Expert Interviews and P2P Interviews, I went from being a sweaty, hyperventilating, nervous wrack while hearing a PM interview question to someone who'd be ready to give an interview even woken up in the middle of the night. The tips and feedback from experts really helped me fare well in real interviews. I still use the 'Tell me something about yourself?' answer that one of the experts helped me framing, in real interviews. Being Job Ready and Being Interview Ready are 2 different kinds of ball game and Upraised helped me fare really well in both the aspects."
Bijal Dave
APM at Scalenut
"My interview preparation with Upraised was very robust. First I learned about the learning material provided to understand the types of questions companies ask and how to tackle them in the best possible way. Post that for the initial practice we had around 10 Peer to Peer interviews which helped me overcome interview anxiety. We also had expert interviews where experienced PMs interviewed us and gave amazing actionable feedback, I personally learned so much from the feedback received. So all these helped immensely in my journey to get my first PM job"
Shubham Danannavar
Associate Product Manager at SafexPay
Placements
Get a dream job at
an esteemed organization
Get the outcome you wish for by working collaboratively with us in getting you placed.
Get clarity about the kind of place you'd want to work at with career counselling sessions.
Set up your profile in our placement dashboard with your job preference, your resume, your case studies and proof of work that you'd want to showcase.
Create a wishlist for jobs you'd be interested in, we help you prioritise them for sending applications.
Leverage Upraised network, Upraised alumni network + your own network to send out applications. Placements at Upraised are a collaborative effort
Upraised is driven by outcome, we leave no stone unturned in helping you get placed.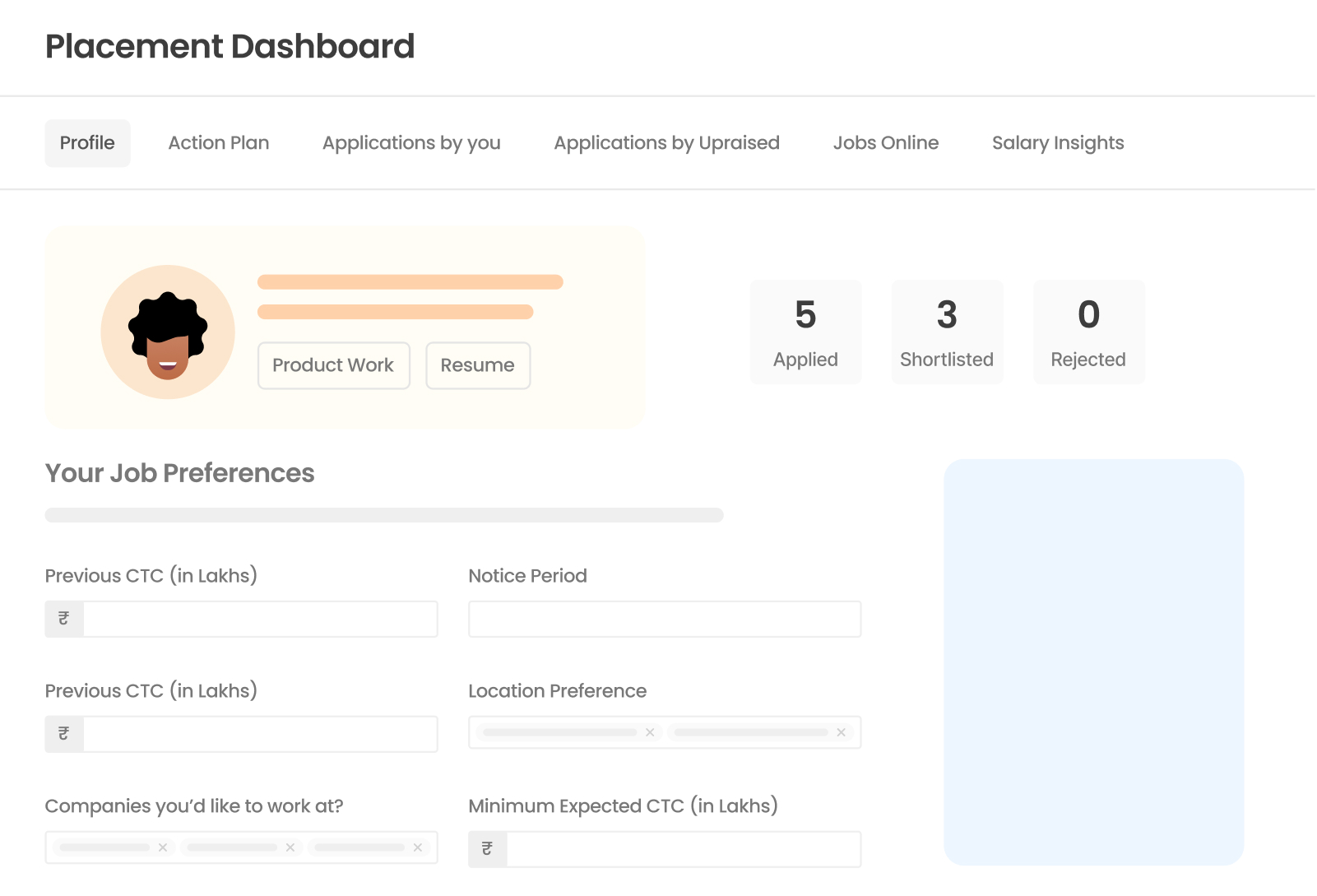 Career Accelerator Program Calendar
Your 16 weeks with us
Get an overview of everything you'll learn in your 16 week journey.

Comparison with MBA
Get a better job and a better pay
at 15% of MBA fees and 20% of time
Know more about the curriculum and the team.
Time to be invested
15 hours/week
for 16 weeks
MBA schools take up 40 hours/week for ~104 weeks
Designed for your convenience
Completely online

so even if you miss a session, you can watch the recording at your comfort.
You can complete the program
while working a full-time job or completing your college.
₹2,49,000 in total
or @13,833/month for 18 months
MBA schools charge between ₹15,00,000 - ₹20,00,000
Designed to minimise your risk
Not happy with the program?
Tell us in 14 Days and
get a refund, no questions asked.
Earn the program fees back in just 5 months.
9 in 10 learners receive an
average salary hike of 51.2%.
Lifetime Support
One-time payment,
Lifetime career support
Our relationship continues even after you get your desired outcome. If you happen to look for a job switch in the future, we at Upraised are here to help you throughout your career.
View Success Stories
Community
Join a diverse collective of

successful product managers
See where our alumni are now and who you'll be connected with.