Content:
Paytm PM Interview Structure
The process of getting the call from HR to obtaining the offer letter takes about 2 months on an average.
Phase 1 (Exploratory Round)
1. Problem Solving & Exploratory Discussion
This is the stage when you'll be interacting with your potential Hiring Manager. You will be given a real-world problem statement where the interviewer will judge you on how you use structured thinking and frameworks to understand a problem on the macro level and break it down into deeper and smaller areas. The problem statement can be from any domain/industry/business/context. You can also expect non industry-based questions on metrics and guesstimates can also be part of this interview round.
🔓The interviewer will evaluate you on the breadth and depth of your thought process through this exercise. Be as exhaustive and thorough as possible.
Common mistakes: Thinking that there is a single universal solution and not exploring different possibilities, restricting yourself to artificial constraints.
Phase 2 (Case Study)
1. Take home evaluation
You will be given an assignment, usually related to a problem PayTm is facing currently, and you are expected to solve the problem using your technical and contextual knowledge of PayTm, its products, and its platforms.
🔓You can use any framework and provide any solution, given that you can justify your solution, its feasibility, and its impact clearly.
Common mistakes: Not being familiar with PayTm and its products, or not demonstrating a clear understanding of the problem presented. Not using specific answers and trying to present vague answers will damage your chances.
PM Interview Questions at Paytm

How would you explain Payment gateway to a non- technical person?
Pro Tip: They aren't looking for a very detailed introduction, focus on your spikes (things you are very good at), and try to weave a story around yourself.

2. What improvements would you suggest in the current gateway system?
Pro Tip: They are looking for an answer that uses proper frameworks and clearly outlines a definite strategy, not vague answers that just provide scant details.

3. Error rate is something payment gateway captures. We are starting to build a data capturing system. What all parameters will you capture today to do an efficient RCA in the future?
Pro Tip: They are looking to gauge your technical expertise as well as general understanding of the technology that works behind the scenes.

4. What will you improve in Paytm App?
Pro Tip: They aren't looking for a very detailed answer, just a general overview of your strategy.

5. Number of Uber drivers in Delhi NCR?
Pro Tip: They want you to present a case for your answer with proper examples and assumptions stated clearly.

6. Product metrics of Quora? How would you monetize Quora?
Pro Tip: They are looking to see your understanding of metrics and how to drive them to encourage growth. The answer should have innovative but practical measures that are made keeping in mind the niche of the product.

7. How will you increase the wallet share of Ola wallet?
Pro Tip: They want to know how you identify problems and solve them to optimize pre-existing solutions.
💡
On a scale of 1-10, with 1 being the easiest and 10 being the hardest, most applicants rated the interview and the salary negotiation process at 6+ points.
Asking the Right Questions
Can you show me examples of projects I'd be working on?
Why ask this : Shows your curiosity and enthusiasm for the company & your planning abilities.

2. What does a typical day look like?
Why ask this : Shows you care about company culture, and are curious about how you would spend your time at the company.

3. What are the biggest challenges that a Product Manager at Paytm would face?
Why ask this : Shows you have a planning nature and are eager to learn about the intricacies of the role.

4. What are the performance expectations of this position over the first 12 months?
Why ask this : Shows you know how to do expectation setting and want to understand the demands of the company from you.

5. What's your favourite part about working here?
Why ask this : Shows you are eager to learn about company culture.

6. What are the current goals that the company is focused on, and how does this team work to support hitting those goals?
Why ask this : Shows you want to understand company vision and how you would contribute to it.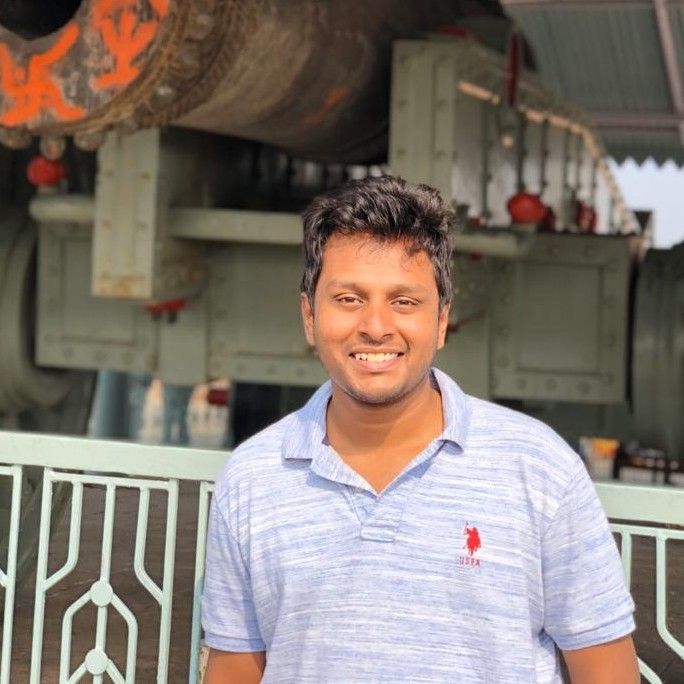 Join our Career Accelerator Program to land a PM job at firms like Paytm
Check your eligibility
Product Organisation Structure
💡
No of PMs in the team - 700 to 800 PMs currently
PM to Engineers ratio - 1:3
Some Products by Paytm
It's the country's largest digital bank with over 58 million account holders.
Paytm is a semi-closed wallet and it has been approved by RBI (Reserve Bank of India). It can be used to pay for anything and almost everywhere.
Paytm Money gives a wide access to products and services to invest, manage money and achieve your financial goals.
Online shopping platform with home delivery.
Paytm Gold is a platform that enables Indians to buy, sell, gift and get 24 karat gold delivered in a convenient and transparent manner.
Conclusion
Possessing an analytical and problem-solving mindset and ability to work with stakeholders to develop a vision, strategy and roadmap to solve customer needs is essential to make a top rated application.
Apart from exceptional PM skills, high growth startups look for a dependable and well rounded individual that operates with a user first approach. PMs have to work in a collaborative environment which makes good communication skills a must amongst other qualities like the ability to prioritise and execute fast.
What makes any candidate a strong YES for everyone on the interview panel is their approach to the problem statement and the structure of their solution. This post has tried to cover all the information one needs to crack a product management interview at Paytm.
                                                          Best of Luck !
Join our Career Accelerator Program
Become the super product manager you want to be
Know more